Pneumatic Diaphragm Valve
---

Pneumatic Diaphragm Valve
---
>The valve body adopts CNC precision machining, which ensures that the sealing surface of the valve cavity is consistent with the solitary degree of the diaphragm, reduces the friction of the diaphragm, and prolongs the service life of the diaphragm.
>The surface polishing of the valve cavity can be mechanically or electrolytically polished according to customer requirements, and the polishing degree can reach 0.25μm
Soft elastic material diaphragm
The diaphragm made of soft elastic material will not react sensitively to the working medium contaminated by fiber clusters, solid particles, catalysts, etc.-Generally speaking, it will not affect the operation and sealing of the valve. According to the temperature of work or disinfection.
As the chemical properties of the medium, different materials can be selected.
FDA certification
Aomi Aseptic Diaphragm Valve Diaphragm is manufactured according to FDA standards.
We can also provide other standard certification certificates according to customer requirements.
Material selection
Because different types of valves and materials will be selected under different working conditions, before selecting the valve body and diaphragm, the application of each product must be analyzed, especially for the application of chemical medicine and the chemical reaction caused by high temperature. Test the suitability of materials through valid chemical data or expert certification. This ensures the safety and long-term effectiveness of the product.
Diaphragm fixation
The typical diaphragm fixing method is screw fixing. In contrast to open hole fixing, this fixing method distributes the force area to the entire surface of the bolt. This is to prevent the mechanical connection of the diaphragm under vacuum conditions.
WJ6 type aseptic diaphragm valve order guide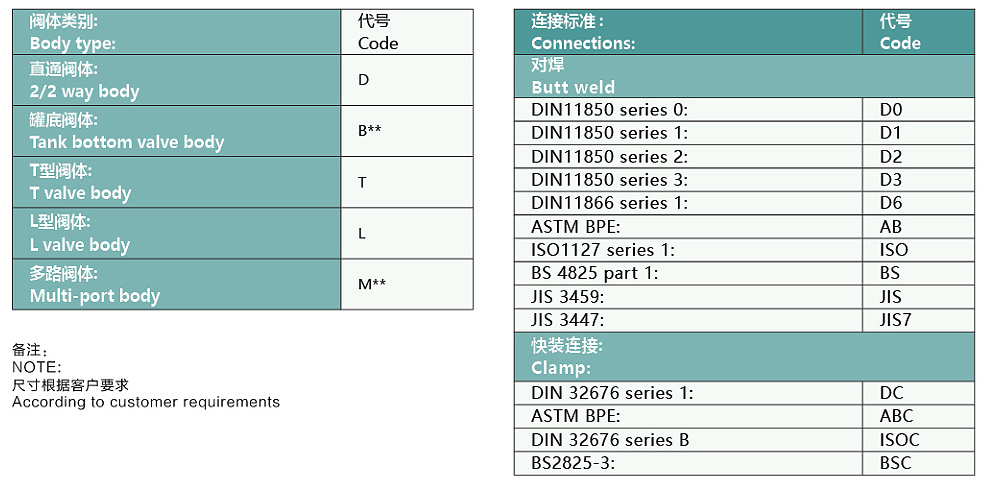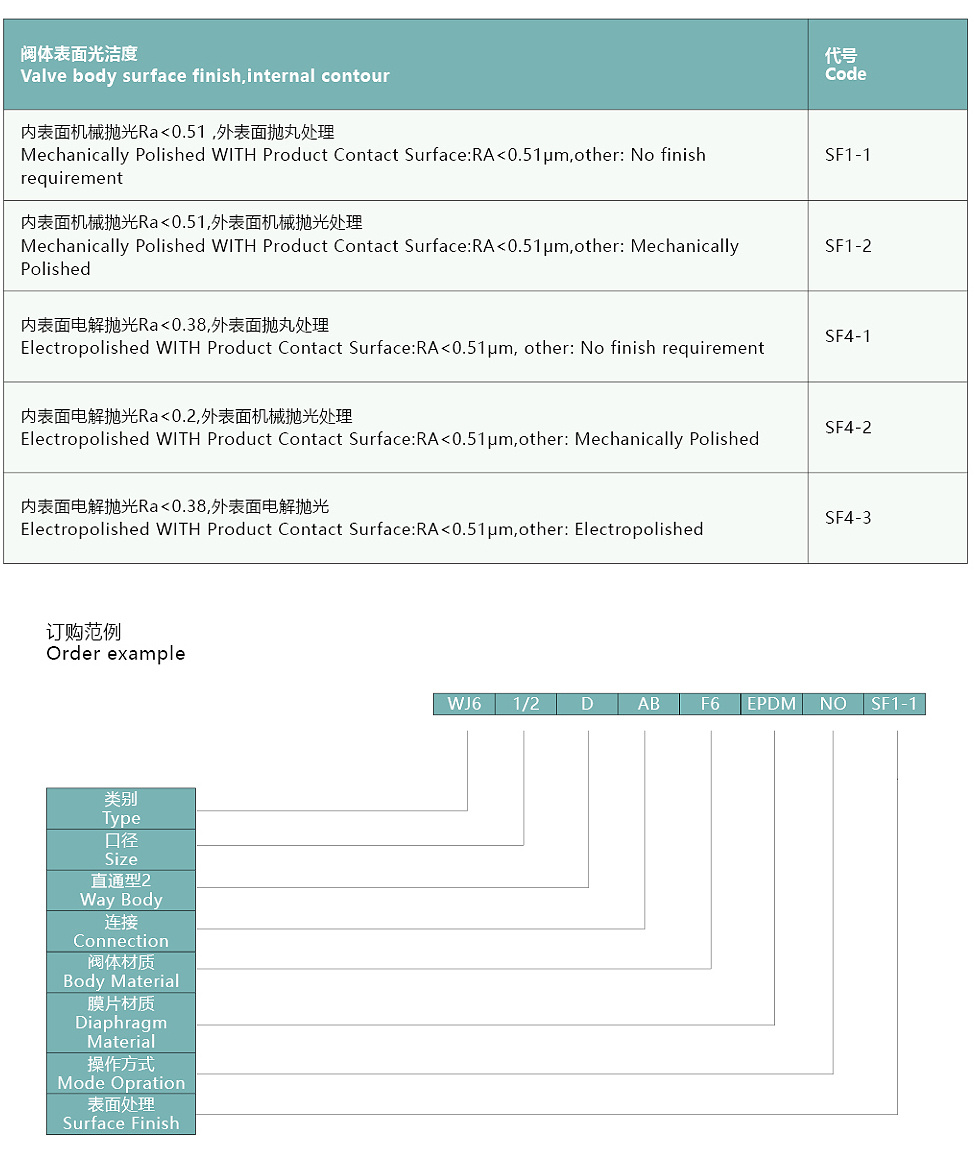 无菌隔膜阀根据其结构特点:推荐按下表安装,有利于阀门清洗后完全排泄,不易造成液体滞留阀门门内部。